Bungalows de tando osseuse
Peura, Central Sulawesi, Indonesia
Description
8 bungalows spacieux spacieux à la plage de sable blanc au bord du lac troisième plus propre dans le monde lac Poso. Eaux cristallines généralement autour de 27 degrés. WiFi disponible même dans les bungalows. Grands lits avec moustiquaires, salon et salle à manger et cuisine entièrement équipée dans chaque bungalow. Ou profitez de notre restaurant indonésien menu fixe pour déjeuner/dîner et petit déjeuner de style européen. Lumière, réfrigérateur et pompe à eau fonctionnent sur 24 volts de l'énergie solaire. prise de 220 volts dans le Restaurant. Restaurant avec vue sur rizières et les montagnes. Canot en bois, pole, trampoline, table de ping pong pour un usage gratuit de pêche. Accélérer ou ralentir le bateau, tandem, vélos, moto en location. Visites à la cascade, la vallée de Bada Parc nat peuvent être organisées. Situé à 8 km au sud-est de Tentena isolé, calme espace naturel.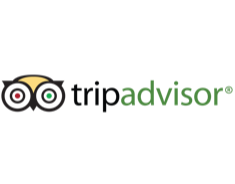 Amenities
Boat
Highchair
Kettle
Shared yard
Fridge
Balcony/Terrace
Freezer
Internet access
Linens
Towels
Pingpong
Staff
WiFi
Stove
Housekeeping
Reviews & Ratings
Overall Score:
Poor
50% - 2 reviews
Is this your place?
Claim your property page and access your free AllTheRooms for Property Owners account.
Update business information
Respond to reviews and privately message customers
See the customer leads your property page generates
Monitor how many people view your property page
Claim this listing
Thank you! Your property claim is finished. Please wait for us to contact you to confirm ownership.