Salle de Himmel House Bed and Breakfast/Blair
Pittsburg, KS, United States
Description
Himmel House est situé dans le sud-ouest de la section historique de Pittsburg, KS. En 1905, Arthur Lanyon construit ce qu'on appelle maintenant Himmel House Bed and Breakfast. Une fois et maintenant encore une fois une vitrine de Pittsburg, notre maison de trois étages est construit de brique de Pittsburg et calcaire de Carthage dans le style architectural renaissance grecque. Tout en séjournant à Himmel House, aiment être à quelques minutes du centre commercial, restaurants et Pittsburg State University. Profitez d'une promenade autour du lac Playter et nourrir les canards au parc Lakeside seulement quelques pâtés de maison. Combinant un mélange éclectique de l'ancien avec toutes les commodités modernes d'aujourd'hui, nous ne manquerons pas de faire de votre séjour, affaires ou pour le plaisir, inoubliable.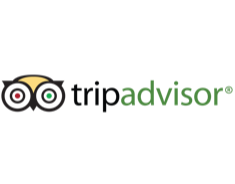 Amenities
Hairdryer
Highchair
Iron
Private yard
Fridge
Air conditioning
Balcony/Terrace
Central heating
DVD
Gym
Internet access
Linens
Towels
Microwave
Parking
Staff
TV
WiFi
Stereo
Porch
Patio
Paper towels
Local guides
Soap & Shampoo
Books
Alarm clock
Housekeeping
Is this your place?
Claim your property page and access your free AllTheRooms for Property Owners account.
Update business information
Respond to reviews and privately message customers
See the customer leads your property page generates
Monitor how many people view your property page
Claim this listing
Thank you! Your property claim is finished. Please wait for us to contact you to confirm ownership.