La Casita Vieja, Cozy Bed for two.
Pradera, Valle del Cauca, Colombia
Wifi
Smoking Allowed
Parking
Swimming Pool
Description
One room available (for one person or two), for $29 per night. The room is located within the Lomita of Rubencho facilities and you will be able to enjoy the entire amenities that the place has to offer, such as swimming pool, walking trails & more!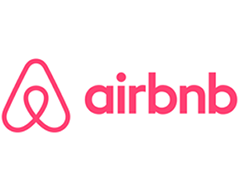 Millions of people are using Airbnb to sleep in strangers' homes, beds, and even couches. They have an amazing selection and you can't find their stuff anywhere else. There is a catch: you often need to contact several hosts to actually get a place to stay, so make sure you give yourself some lead time.
Amenities
Internet
Wireless Internet
Pool
Free parking on premises
Smoking allowed
Family/kid friendly
Suitable for events
Place's rules
Smoking only outside the cabins and all cigarette buts must be collected and properly discarded. Events or Parties are allowed, guests should clean up after the event. All infants, children and elderly should be accompanied by other healthy adults. La Lomita will not be held responsible for any accidents going up and down the premises or while swimming in the pool. All visitors should watch their step since this location have drastic changes in elevation and can be prone to a misstep if the guest is not careful.
Address
Gualanday, parte baja - corregimiento la Buitrera , palmira, valle, Colombia
Is this your place?
Claim your property page and access your free AllTheRooms for Property Owners account.
Update business information
Respond to reviews and privately message customers
See the customer leads your property page generates
Monitor how many people view your property page
Claim this listing
Thank you! Your property claim is finished. Please wait for us to contact you to confirm ownership.