Chambre côté lac gardant des cabines
Rhinelander, WI, United States
Description
Location de chalet située sur le magnifique lac Thompson. Cabine côté lac avec quai. Nous offrons la plage de sable fin, chaloupe à rames, grille, grande pêche et la natation. Puits du feu avec du bois gratuit. Il s'agit d'un grand lac pour les sports nautiques ! Cette cabine a un pont du côté lac agréable pour votre plaisir. Barbecue et Table de pique-nique fourni. Lac Thompson a 400 hectares d'eau et plusieurs îles à explorer.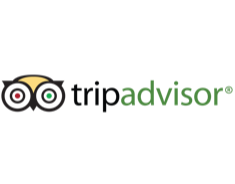 Amenities
BBQ
Boat
Fridge
Microwave
Toaster
Stove
Swingset
Deck
Waterfront
Reviews & Ratings
Overall Score:
Excellent
100% - 1 review
Is this your place?
Claim your property page and access your free AllTheRooms for Property Owners account.
Update business information
Respond to reviews and privately message customers
See the customer leads your property page generates
Monitor how many people view your property page
Claim this listing
Thank you! Your property claim is finished. Please wait for us to contact you to confirm ownership.