Bucolic Country Farmhouse 1st fl br
Riegelsville, PA, United States
Wifi
Breakfast
Parking
Swimming Pool
Description
The Space
This lovingly restored bucolic farmhouse is the creation of its owners, 2 artist women who are animal rescuers and advocates. It is located in picturesque Williams Township, a stones-throw from the northernmost Bucks County Line, and Delaware River Corridor. Situated on 2 1/2 acres, it is located across from a dairy which is preserved farmland. The property is generally quiet and peaceful. Relax on one of the 2 decks or bluestone patio by the Koi pond and enjoy a glass of wine or other beverage with the well traveled owners. This space is perfect for the weekend traveler or the weekday traveler who doesn't want the coldness of a hotel. Prepare for a meeting, read a book or 2, go sightseeing, antiquing, or just relax and get away from it all.
Guest Access
The bedroom is in our restored 1720's farmhouse. It has a queen size sleep number bed, en-suite petite bathroom, sitting room, private entrance and a locking door. We now have single room standing air conditioners and the room has an overhead fan/light. There is a TV in the main living room but we usually do not have it on. There is NO TV in the rented spaces, but WIFI access is available. We have limited handicapped accessibility. It is possible, but there is one step up into the house via the front door, and a small sill on the side door access. Do-able with a walker, but not really a wheelchair. There is no refrigerator in your space - if you have something that needs to be kept cold, please let us know and we will give you a cooler with ice or let you use ours within reason. You will always have company in the common areas of the house. In the summer, you can use the pool, but we do not have a lifeguard.
Interaction with Guests
We have limited availability and are both very busy people. We will try to answer questions, provide information, suggest restaurants and places to explore and generally make your stay pleasant. We have 2 very friendly dogs, but please leave your pets at home, our pets are not socialized with other dogs. They are generally not permitted in the guest areas but are welcome in the common areas.
The Neighborhood
The neighborhood consists of farmhouses, farms, single family homes on at least 3 acres of land each. Our road is generally quiet with the exception of motorcycles and sight seers in the spring and summer. If you don't like the smell of cows, please do not rent this space. We have 3 DOGS, they bark occasionally, but are very friendly.
Getting Around
Places to go on day trips: New Hope, Lambertville, Frenchtown, Delaware River, Lake Nockamixon, Bethlehem, Dorney Park, DeSales University, Lehigh University, Lafayette College. There is NO public transportation available without going 6 miles. There is also NO delivery from take out restaurants. The nearest grocery store is 6 miles. The nearest deli/convenience store is about 2 miles away on Rt 611. We are 6 miles from a bus stop, pharmacy and hospital.
Other Things to Note
If you have any questions please ASK and we do our best to answer in a timely manner. We have WIFI and will share the access information upon arrival. We now have a small refrigerator, coffee maker, toaster and microwave in each room, we will also provide snacks and beverages as well as have a well appointed breakfast selection of croissants (and other various bread-like items such as bagels), oj, coffee, tea, espresso, homemade jams, fruit, locally made yogurt and Lori's world famous homemade granola.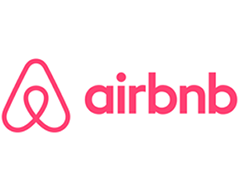 Millions of people are using Airbnb to sleep in strangers' homes, beds, and even couches. They have an amazing selection and you can't find their stuff anywhere else. There is a catch: you often need to contact several hosts to actually get a place to stay, so make sure you give yourself some lead time.
Amenities
TV
Cable TV
Internet
Wireless Internet
Air conditioning
Pool
Free parking on premises
Breakfast
Pets live on this property
Dog(s)
Cat(s)
Indoor fireplace
Heating
Family/kid friendly
Smoke detector
Carbon monoxide detector
Fire extinguisher
Essentials
Shampoo
Lock on bedroom door
Hangers
Hair dryer
Iron
Laptop friendly workspace
Place's rules
We have 2 dogs and 3 cats. If you are allergic please do not rent our space! Because we have 2 dogs, they occasionally bark but are very friendly. They do not, however, do well with other dogs, so please leave your pet at home, with a friend or boarded. There is NO SMOKING in the house. NO EXCEPTIONS! You can smoke outside, off to the side of the front porch or in the driveway away from the house. Please do not FLUSH anything down the toilet other than toilet paper and the obvious. We have a septic system. You can have limited use of the kitchen, as you will be sharing it with us. We don't mind if you cook here but you MUST clean up after yourself, this is not a hotel. We have a coffee maker with K Cups for your use. We have a gas grill on the back porch. It is also available for your use as well as a table and 4 chairs. This is a Vegetarian household. We would prefer if you did not bring meat other than fish into the house. Dairy ok. If you don't like the smell of cows, don't rent this space! We have a dairy across the street and occasionally will smell the cows if the wind is coming from the west, which it usually is. House gets locked at 11pm. Checkout is preferred by 11am.
Address
Easton, PA 18042, United States
Reviews & Ratings
Overall Score:
Excellent
100% - 11 reviews
Is this your place?
Claim your property page and access your free AllTheRooms for Property Owners account.
Update business information
Respond to reviews and privately message customers
See the customer leads your property page generates
Monitor how many people view your property page
Claim this listing
Thank you! Your property claim is finished. Please wait for us to contact you to confirm ownership.