Fairytale Cottage w/ 8 Waterfalls
Rio Acima, Minas Gerais, Brazil
Description
The Space
The house has 4 bedrooms, 2 with double bed. Fully equipped kitchen with wood stove/oven and gas stove, electric toaster oven, refrigerator, sandwich maker. It has 2 bathrooms with electric heating. Around the land of the house, there are two trails to the waterfalls complex (8 in total) . The trails are mild and last between 15-30 min walk . The house has no immediate neighbours and offers 100 % privacy .
Guest Access
The house is located on a large land full of fruit trees such as mango, guava , lemon, peach, blackberry , tangerine , etc. Fruits may be harvested, with moderation. From the balcony of the house you can see a breathtaking view of the sunset in the mountains.
Interaction with Guests
Because I currently live away from Rio Acima, I cannot receive our guests personally . However, we have an employee who will give all the necessary support on your arrival and during your stay .
The Neighborhood
The region in which the house is located is full of waterfalls and trails. It is located inside a condominium and the its waterfalls are restricted to residents and guests.
Getting Around
The house is about 40 km, or 1 hour , of Belo Horizonte , in the direction of Nova Lima. After arriving in the city of Rio Acima, there is about 20 min on dirt road , very well kept and with beautiful landscapes. Hence there is no need for a special car, 4x4. Ouro Preto is 80km away and Inhotim 100km away.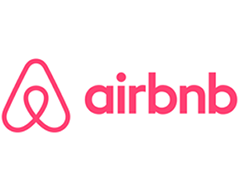 Millions of people are using Airbnb to sleep in strangers' homes, beds, and even couches. They have an amazing selection and you can't find their stuff anywhere else. There is a catch: you often need to contact several hosts to actually get a place to stay, so make sure you give yourself some lead time.
Amenities
TV
Kitchen
Free parking on premises
Doorman
Family/kid friendly
First aid kit
Essentials
24-hour check-in
Hangers
Hair dryer
Place's rules
- Smoking inside the house is not permitted. - Parties and loud music are not permitted.
Address
Rio Acima, Minas Gerais 34300000, Brazil
Reviews & Ratings
Overall Score:
Excellent
100% - 39 reviews
Is this your place?
Claim your property page and access your free AllTheRooms for Property Owners account.
Update business information
Respond to reviews and privately message customers
See the customer leads your property page generates
Monitor how many people view your property page
Claim this listing
Thank you! Your property claim is finished. Please wait for us to contact you to confirm ownership.