Sunrise Beach vacation house rental - Beautiful Retreat with Huge Deck on the Lake of the Ozarks
Rocky Mount, MO, United States
Description
This lake getaway house is on 75 ft. of shoreline. Master bedroom has a queen bed with TV. Second bedroom upper level has 1 full bed, full size with upper twin bunk bed and TV. Fully equipped kitchen adjoins the living room with cable TV, fireplace and bathroom. Dining room overlooks the lake. Catch some sun rays on the huge deck off the house or have a BBQ on the lower level patio. The lower level has two bedrooms with queen beds, 1 bath, sitting area with TV, washer and dryer. This beautiful home also offers enough yard for your children to run and play. This really is a perfect retreat! All you need to bring is food, beverages, beach towels and clothing.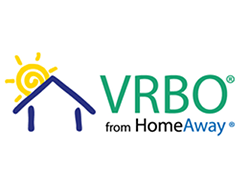 VRBO is the most popular vacation rental site in the U.S. with over 1 million listings and no booking fee. Search through rental properties, contact the owners of the ones you like, and then book your stay for your next vacation, if you are looking to stay in a house or apartment rather than a hotel.
Is this your place?
Claim your property page and access your free AllTheRooms for Property Owners account.
Update business information
Respond to reviews and privately message customers
See the customer leads your property page generates
Monitor how many people view your property page
Claim this listing
Thank you! Your property claim is finished. Please wait for us to contact you to confirm ownership.