Description
The Space
Ventilated room with tv, bed and air conditioning. Residence in a gated community with only two men residents. We also have to take the car to the guest during the stay in the city to transfer with guide to the beaches, shopping etc. with prior approval and availability of time and date. Neighborhood with shopping, restaurants and beaches nearby. The differential of my space will be greater attention to the guest, if you wanted to come for a walk or work, you may have room supply, transport and guide in the city.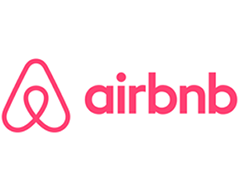 Millions of people are using Airbnb to sleep in strangers' homes, beds, and even couches. They have an amazing selection and you can't find their stuff anywhere else. There is a catch: you often need to contact several hosts to actually get a place to stay, so make sure you give yourself some lead time.
Amenities
TV
Internet
Wireless Internet
Air conditioning
Kitchen
Pets live on this property
Cat(s)
Buzzer/wireless intercom
Suitable for events
Place's rules
Não fumar, não usar qualquer tipo de drogas. Referencias pessoais. Documentação de viagem em dia. Manter a casa em ordem. Estadia de poucos dias
Address
Fortaleza, Ceara 60844-160, Brazil
Is this your place?
Claim your property page and access your free AllTheRooms for Property Owners account.
Update business information
Respond to reviews and privately message customers
See the customer leads your property page generates
Monitor how many people view your property page
Claim this listing
Thank you! Your property claim is finished. Please wait for us to contact you to confirm ownership.