Casa de Bambu El Naranjo Salta
Rosario de la Frontera, Salta, Argentina
Description
English: Bambu House, is a lovely place; have a field about 5000m2 and their structure is of bambu. Is an autentic place who is in armony with the around nature. The house ends when the river begins, is near to the mountains of Salta and the Yungas. About the house; it is an apartment studio of 50m2 in a field of 5000m2 next to the river ( it´s more like a creek ) . The house haven´t beds, only two sofa-bed (convertible futons) each one is for 2 peoples. It has a bathroom, a kitchen and a living. In the village El Naranjo, we have two persons and friends who have the key of the house. The house have a beatifful gallery, you will find two "Hamacas paraguayas" (hammocks) . The negative points are About the garden: the grass sometimes, ( in summer it is more comun due to the rain, so, the grass grows faster ) probably should be high. But we are going to try to make it cut soon. Always we´ll try to make the better for you. In the area there isn´t internet; just is possible by 3G ( Maybe in front of the school is possible find a wifi zone). We are far, but you can talk to us when you needs and we help you in everything that we could. In The house are towels, blankets, covers, etc, everithing that you need. Guests have access to the entire house and field. My wife and me are in Bs. As, we have a person who clean, we wait that she do it well!, And I will tell to my friend to open the house and give you the keys; just put in contact with us. We are far, but you can talk to us when you needs and we help you in everything that we could. The village is very little ( there are only 300 people) and have two stores, one of them is like a "pulperia" called "Almacen de Satti" very beatiful and there you can find everything basic that you needs, foods, drinks, etc. There around three places to buy homemade food made by the womans from the town. There are a police station and a nursing and emergency room at 300mts of distance from the house. El Naranjo is a very nice place to be quiet and relax and walk. Is a good place to go with childrens. In the village in front of the little stores you will find the principal square and in front of this a traditional chapel from ends of the century XVII. Warning: The almost people who live in the town are "Gauchos" ( Tradicional and flokloric people who work whith de cows, and fields) Honestly will be very dificult to find something who speak in english; but there are too friendly and helpfully people. About surrondings: you could go to the "Termas" (thermal waters, one of the best of the world We think; You will see; there are 9 differents class of thermal waters and one of this arises at 99 Degrees) is 12 km far from the village. You can walk around the village and appreciate the scenerey with the traditional houses and the traditional life, walk and climb the nearest hills ( this trekking is around 15km ), maybe you will take a guide who take you to visit hidden and beatiful placen in the hills and yungas. And if you have a car you can go to other and beatifull places like "Tafi del Valle", "Purmamarca", "Termas de Reyes". The village: "El Naranjo" is located at a distance of 170km from Salta city and 110km from Tucuman city. Is located in Rosario de la Frontera, Salta. The way to arrive could be by car, fly or bus. If you come by plane you should be fly to Tucuman or Salta cities. Them you should be take a bus to Rosario de la Frontera, and from here you should be take a "remis" (is like a taxi) From Rosario de la Frontera to El Naranjo the distance is 15km; Is near. If you come by bus you should be take a bus from the bus station in Salta or Tucuman cities to Rosario de la Frontera; from here you should be take a "remis" (is like a taxi) From Rosario de la Frontera to El Naranjo. The distance is 15km. But I think that the best option is rent a car, there are many places around nice to visit.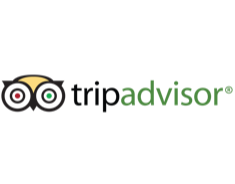 Reviews & Ratings
Overall Score:
Excellent
100% - 3 reviews
Is this your place?
Claim your property page and access your free AllTheRooms for Property Owners account.
Update business information
Respond to reviews and privately message customers
See the customer leads your property page generates
Monitor how many people view your property page
Claim this listing
Thank you! Your property claim is finished. Please wait for us to contact you to confirm ownership.