Le chêne blanc. Salisbury Maryland Eastern Shore.
Salisbury, MD, United States
Description
Visitez la belle Salisbury House. Assurez-vous et vérifier le calendrier pour votre compétition sportive à Salisbury que nous sommes en train de réserver tôt. Nous apprécions votre visite de l'année dernière et nous réjouissons de votre visite cette année. Cette chambre quatre trois salle de bain (2 br ont 2 lits jumeaux) grand sommeil pour la famille. Ce colonial avec ses années de charme va réchauffer votre coeur. La propriété est située sur 4 acres d'arbres boisés et ruisseau. Détendez-vous sur la salle de soleil de 40 pieds ou à pied de l'étang, assis sur le pont et regarder les couchers de soleil., Les oiseaux, les oies et beaucoup la vie sauvage .Je suis certain que lorsque vous choisissez ma maison sur la belle côte est du Maryland, vous apprécierez et nous avons hâte d'y retourner. Si vous avez besoin de travailler tout en annulant le bureau donnant sur l'eau est parfait, Internet disponible. Si la compétition sportive, nous sommes dans un endroit parfait. Reserve maintenant. Amenez la famille. De nombreuses activités sont accessibles en voiture et le retour à une belle maison paisible. Il est une base idéale pour explorer la côte est, Ocean City, Assateague Island, Chicoteague, Snow Hill, Crisfield (la capitale de crabe), Cambridge et prendre une route au début de la plage à Ocean City (35 miles). Retour pour une soirée de détente. Assurez-vous de faire une promenade au centre-ville et visiter le zoo et le parc. Summer va réserver vite maintenant. Merci Dru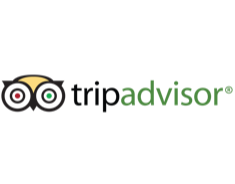 Amenities
Hairdryer
Iron
Kettle
Air conditioning
Central heating
Dryer
Dishwasher
Internet access
Linens
Towels
Microwave
Parking
Satellite TV
Toaster
TV
Washing machine
WiFi
Solarium
Porch
Blender
Ceiling fans
Soap & Shampoo
Books
Alarm clock
Reviews & Ratings
Overall Score:
Good
90% - 3 reviews
Is this your place?
Claim your property page and access your free AllTheRooms for Property Owners account.
Update business information
Respond to reviews and privately message customers
See the customer leads your property page generates
Monitor how many people view your property page
Claim this listing
Thank you! Your property claim is finished. Please wait for us to contact you to confirm ownership.