s'Traeumli **NEW** Nature Lovers Mountain Re
Santa María de Jesús, Sacatepequez, Guatemala
Description
The house is set in two acres of adobe-walled property which was originally a loquat (nispero) orchard overlooking Agua, Acatenango and Fuego volcanoes.  It also has fantastic views of unspoilt mountains and cloud forest which is rare in the Antigua area.  This is because there are two large private reserves across the ravine (El Pilar has beautiful hiking and bird watching trails and Hacienda Carmona grows quality coffee and keeps dairy cows from which you can buy fresh, raw milk).

The village of San Cristobal el Alto is full of wonderfully friendly people. The village was based on tailors (sastres), harvesting of loquats, apples and pears. There are three local shops here (about a 5 minute walk downhill from the house).
 
There are some amazing hiking and biking trails all accessible right from your door (details available upon request).

There is a green area for relaxing, playing, yoga or sunset drinks overlooking the volcanoes.  There is a bonfire/firepit area set up and a dry stone path leads down to the large veranda which can be used for alfresco birdwatching breakfasts as the sun comes up or lounging in the afternoons.  There are a variety of birds who make the area their home including some majestic vultures, woodpeckers, hummingbirds, parrots and an owl we have heard regularly but never seen. The house is on three levels accessed by 3 steps each.  The first platform includes the additional bedrooms, lofts, playroom and study/office area.  The middle platform is an open plan living area which consists of living room, dining area and kitchen. The lower platform is the master bedroom which consists of the bedroom, bathroom with enormous deep bathtub, walk in wardrobe and wooden deck perfect for relaxing and enjoying the views.
 
There are 4 bedrooms in total as well as 2 small lofts which can be used as additional (small) sleeping areas or a study.  There is a play room for children.  There are 3 full bathrooms, a visitor toilet and an outside garden shower with hot water.

Our house and property have been developed with a view to self sustainability and care for the environment, so all our organic waste is composted, our grey and black water are separated and we reduce as much waste as possible, recycling everything else possible.

We have an organic veggie garden from which you can help yourself to whatever is in season (often broccoli, carrots, herbs etc). There are various fruit trees and bushes on the property including the above mentioned loquat trees, avocados, peaches, custard apple, pears, pomegranates, very young citrus trees, passion fruit vine, wild blackberry and strawberry bushes. So pick to your heart's delight - in the right season ofcourse!

There is also a play area for children with a little wooden hut, swing, slide, sandbox and swing bridge.

For the few chilly nights, there is a Spanish-oven type of wood fire which warms the whole living area, and you can use it to make tea or coffee at the same time.

The house also has a welcome pack full of useful information about the village and the co-operative they have recently started, Antigua and Guatemala in general as well as tours and activities which we are happy to help you organize.

To get to the house, you can use the bus service (3 times a day except Sundays), the 'flete' service provided by the villagers or choose to rent a car.

Although the house is away from it all, there is full time security from our guardian who lives next door and cleaning service can be included if you need this. If there are any specific items you would just love to have, then let us know and we can get them for you. You will also be greeted with a basket of bathroom goodies handcrafted by the owner with 100% natural plant based ingredients.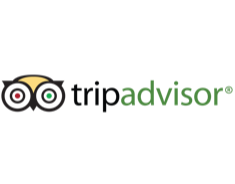 Amenities
Highchair
Private yard
Balcony/Terrace
Internet access
Linens
Towels
Parking
WiFi
Is this your place?
Claim your property page and access your free AllTheRooms for Property Owners account.
Update business information
Respond to reviews and privately message customers
See the customer leads your property page generates
Monitor how many people view your property page
Claim this listing
Thank you! Your property claim is finished. Please wait for us to contact you to confirm ownership.