Chalet en conjunto cerrado lago ca
Santander de Quilichao, Cauca, Colombia
Description
El lugar
Chalet en condominio privado totalmente amoblado con chimenea bicicletas picina jucuzzi juegos para ninos y adultos espectacular vista al lado de carretera a 5 minutos del Lago calima ( valle del Cauca )paercelacion tiene salon social canchas juegos y mucha zona verde .Excelletes restaurantes en la zona muchas actividades en el lago Calima. Chalet is located in Bosques de Calima . Equipped with all facilities to accomodate 8 people . 2 Bedroom, fireplace, playground ,pool, Jacuzzi , biclyles, also Parcelation has social room w kitchen soccer fields . You can visit the shore of lake Calima is a 2 Kl from chalet whe is a whraf and is perferred site for Waterspports , Windsurfing , Skatesurt. There isa ferry to go arround the Island or if you want to rent a boat or jet kit is really cheap .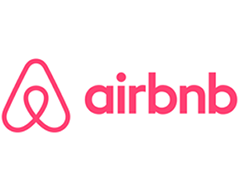 Millions of people are using Airbnb to sleep in strangers' homes, beds, and even couches. They have an amazing selection and you can't find their stuff anywhere else. There is a catch: you often need to contact several hosts to actually get a place to stay, so make sure you give yourself some lead time.
Amenities
TV
Pool
Kitchen
Free parking on premises
Doorman
Hot tub
Indoor fireplace
Family/kid friendly
Shampoo
Hangers
Place's rules
a la llegada a el chalet una persona le hara la entrega y dejaras un deposito de 50 Dolares or $100. mil pesos y el dia de la entrega la misma persona regresa y asegura q todoeste en orden para devolverte el dinero se cobraran $20 mil pesos por persona adicional por noche,
Address
Restrepo, Valle del Cauca, Colombia
Is this your place?
Claim your property page and access your free AllTheRooms for Property Owners account.
Update business information
Respond to reviews and privately message customers
See the customer leads your property page generates
Monitor how many people view your property page
Claim this listing
Thank you! Your property claim is finished. Please wait for us to contact you to confirm ownership.