Chalet at the Pousada do Capão
Serro, Minas Gerais, Brazil
Wifi
Smoking Allowed
Breakfast
Parking
Description
The Space
Large garden space with beautiful mountain views. Woods with native cerrado vegetation all around and numerous bird species. Common spaces include main lodge with living room, library, and dining room, another separate building with living room, games, tv, refrigerator, and a gift shop with local arts and crafts.
Interaction with Guests
We pride ourselves on personalized attention and enjoy recommending local walks, visits, tours, artisans, story-tellers, both here in São Gonçalo and in Serro, Diamantina, and the surrounding area, depending upon the guests' interests.
Other Things to Note
Dinner is available by prior reservation.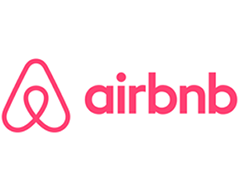 Millions of people are using Airbnb to sleep in strangers' homes, beds, and even couches. They have an amazing selection and you can't find their stuff anywhere else. There is a catch: you often need to contact several hosts to actually get a place to stay, so make sure you give yourself some lead time.
Amenities
Wireless Internet
Free parking on premises
Smoking allowed
Breakfast
Family/kid friendly
Suitable for events
First aid kit
Fire extinguisher
Essentials
Address
São Gonçalo do Rio das Pedras, Minas Gerais, Brazil
Is this your place?
Claim your property page and access your free AllTheRooms for Property Owners account.
Update business information
Respond to reviews and privately message customers
See the customer leads your property page generates
Monitor how many people view your property page
Claim this listing
Thank you! Your property claim is finished. Please wait for us to contact you to confirm ownership.