Sheridan Vacation Rentals house - The Back Eddy Home in the Heart of the Ruby Valley
Sheridan, MT, United States
Description
The "Back Eddy" is newly renovated, and just on the outskirts of the town of Sheridan with views of the Ruby Mountain range to the southwest and the Tobacco Roots to the northeast. This comfortable home sleeps 4 persons and could accommodate 5. The big back yard is great for barbecuing and relaxing with great vistas and shade, and it has a turn around with space for boat trailers. The house is in a private location and a short walk from Main Street downtown.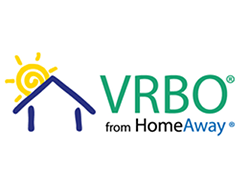 VRBO is the most popular vacation rental site in the U.S. with over 1 million listings and no booking fee. Search through rental properties, contact the owners of the ones you like, and then book your stay for your next vacation, if you are looking to stay in a house or apartment rather than a hotel.
Is this your place?
Claim your property page and access your free AllTheRooms for Property Owners account.
Update business information
Respond to reviews and privately message customers
See the customer leads your property page generates
Monitor how many people view your property page
Claim this listing
Thank you! Your property claim is finished. Please wait for us to contact you to confirm ownership.