Bloekomhuis en location
Smithfield, Free State, South Africa
Description
Bloekomhuis est une maison confortable et agréable pour toute la famille pour se reposer ou passer des vacances dans le « platteland ». Smithfield est une petite ville dans l'État libre. Il a deux chambres à coucher, un salon, une salle de bains avec baignoire et douche, une salle à manger et une petite cuisine avec une cuisinière à gaz. Les enfants ont un gros yard clôturée à jouer. De nombreux artistes vivent à Smithfield.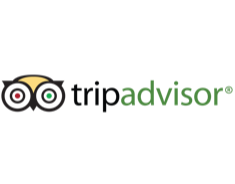 Amenities
Kettle
Private yard
Secure parking
Fridge
Fireplace
Linens
Towels
Microwave
Parking
Toaster
TV
Is this your place?
Claim your property page and access your free AllTheRooms for Property Owners account.
Update business information
Respond to reviews and privately message customers
See the customer leads your property page generates
Monitor how many people view your property page
Claim this listing
Thank you! Your property claim is finished. Please wait for us to contact you to confirm ownership.