Pa / Jim Thorpe Get Away(Mountain View) Lowest Price Around !!!
Summit Hill, PA, United States
Description
Cosy weekend getaway around Jim Thorpe PA driving distance from all attractions museums Bars restaurants bike rentals hiking and minutes away from boating and fishing also a far from all shopping needs for your stay or to take home in a nice country setting for your getaway from the city come have your bachelor or bachelorette party or just a home away from home 3 bedrooms that sleeps 8 people also includes washer dryer all pots and pans plates utensils bath towels microwave toaster on street parking.

The town of Jim Thorpe is an awesome place to visit - it has it all! Beautiful Historic downtown surrounded by picturesque mountains with the fast moving Lehigh River cutting through at the edge of town. The downtown has almost a dozen restaurants, a couple of great pubs, about 40 shops of all kinds, plus historic and cultural attractions such as art galleries/studios, an Opera House with live music every weekend, museums and tours, plus the historic Eckleys Miners' Village closeby. There are hiking and biking trails nearby, a lake just a few miles away, and many parks in the area.
This is a weekend getaway house located just 10 / mins from the Lehigh River and an easy walk into historic downtown Jim Thorpe. The house is equipped with a 1 queen size bed, a 3 sleeper sofa, 3 regular beds, electric fireplace (cold months only), smart TV, WIFI, new kitchen, rustic living room and new bathroom. Also has BBQ and Gas grill In the nice fenced backyard.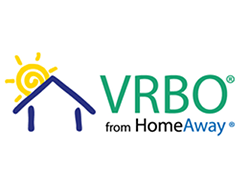 VRBO is the most popular vacation rental site in the U.S. with over 1 million listings and no booking fee. Search through rental properties, contact the owners of the ones you like, and then book your stay for your next vacation, if you are looking to stay in a house or apartment rather than a hotel.
Amenities
Air Conditioning
Clothes Dryer
Fireplace:
Hair Dryer
Heating
Internet:
Iron & Board
Linens Provided
Living Room
Parking
Towels Provided
Washing Machine
Reviews & Ratings
Overall Score:
Good
90% - 2 reviews
Is this your place?
Claim your property page and access your free AllTheRooms for Property Owners account.
Update business information
Respond to reviews and privately message customers
See the customer leads your property page generates
Monitor how many people view your property page
Claim this listing
Thank you! Your property claim is finished. Please wait for us to contact you to confirm ownership.