The SpaceWe have a lovely house in southwestern part of Paris in the 16e district. It is about fifteen minutes to the Eiffel Tower and the Champs Elysees by taxi and easy / safe and direct by subway.
The SpaceTownhouse just steps from Paris. Located in a dead calm with a small garden of 40 m2. The house is on three levels: bedrooms, two bathrooms Ground floor: - a fully equipped modern kitchen, open living room with a fireplace.
Wifi
Gym
Smoking Allowed
Breakfast
Parking
The Space150 sqm The NeighborhoodPuteaux is located on the left bank of the river seine, borders Courbevoie to the North, Suresned to the South and Nanterre to the West. Thus, connected to Paris by the bridge of Puteaux near Neuilly.
The Spacetown house 125 square meters built in 1900, and recently renovated, with a terrace 3 levels 1 room en suite and a TV room-- level 1 Living room and american kitchen with a veranda and a fireplace -- level 2 2 rooms at the top level
The SpaceThis original town house, newly and tastefully renovated and decorated (mosaics, artworks, stuccos) will introduce you to the typical artistic and intellectual atmosphere of Montmartre.
The SpaceIn a very secure residential neighborhood. At the lower floor of a private town house. Very quiet place. No traffic noise at all.
The SpaceCharming self-contained Townhouse (130 square meters), at equal distance from the Eiffel Tower and Saint Germain des Prés.
Wifi
Smoking Allowed
Pets Allowed
Breakfast
Parking
The SpaceIndependent 600 sqft 2 bedrooms apartment, recently remodeled, on the third story of a large family house surrounded by a beautifully landscaped yard, in a quiet suburb of Paris, conveniently located at walking distance to the RER
The SpaceSpecial town house in the "Triangle D'or"; Located between the Arc de Triomphe and the Eiffel Tower; and 2 minute walk from Champs Elysee Avenue. Guest AccessFree Wifi Internet and all amenities listed.
The SpaceBonjour ! My brother (Blaise) and I (Laurent) rent in Saint Germain des Près our charming little town house, located on the ground floor (with no one above you) of a very quiet & fresh courtyard.
This modern townhouse (1375 square feet) of two floors is in the heart of Paris Latin Quarter ideally located between the Pantheon monument and the famous Rue Mouffetard market.
The SpaceIt's an architect house, new, full south, with a pleasant terrace, in a very quiet dead end alley, 5 minutes from the Montparnasse area. Parking is possible in front of the house. Entrance with closet.
The SpaceThis duplex has full amenities. Internet + phone. Pull out couch downstairs + king size bed upstairs. Fully equiped kitchen. Big shower. Confortable terrace. Every thing you need is close by. The NeighborhoodCalm residential area.
The SpaceIn a 17th century building, in the heart of Paris, a quiet 80 sqmt charming house with exposed beams, featuring 3 bedrooms (one double, one single and another single in the attic, much appreciated by kids!
The SpaceI pur pose a room for 1 or 2 persons in my house with 2 floors (90 m2). he looking good with a big bathroom. Near la défense and bois de boulogne and parc de saint cloud. 10' from rolland garros.
The Space3-storey house including : - 1st floor : kitchen, living room and dressing room - 2nd floor : 1 bedroom with a small bed (1,5 m), 1 bedroom with a single bed, a bathroom (with bathtub and toilet) and a dressing room - 3rd floor : m
The SpaceWe are a family ( parents and two teenagers) and we can host you in our house in a room on the ground floor which is 12 M2 overlooking a charming courtyard. The bed is on a mezzanine. We share the kitchen and bathroom with tub.
In a very quiet neighborhood, at 150 m from the Metro direct to Champs-Élysées (15 mn, line 13), we propose our precious back house in our property, with a shared garden. The house is composed by three bedrooms, a kitchen, a bathroom.
Come to Paris and live in style in the fashionable 7th arrondissement. An elegant and sophisticated Parisian apartment offers luxury for the privileged, and a Paris holiday not to be forgotten.
PICASSO SLEPT HERE, WHY NOT YOU? Villa Picasso is a vintage town-house in the same leafy courtyard as Picasso's Montparnasse studio.
My apartment is one of the highest-rated Paris apartments online! I've been renting it for 14 years, but just started listing it here.
Our guest House is located in the center of Paris, near the trendy Oberkampf, Le Marais, Bastille, RĂŠpublique, Place des Vosges and many other districts.
Townhouse 1890s, nestled in a cul-de-sac, very quiet and sunny amid other houses.
The SpaceIndividual room to let with king size in a town house. Shower + WC to share with 2 roommates and kitchen with owners. Location in Paris 17, near metro. Cool family lives there. Great location for students.
The SpacePretty and charming town house with private garden at 15 minutes from the Opera At 100 meters from Anatole France (line 3) metro Ideal accommodation for family - Very quiet 3 large bedrooms and 1 another small bedroom.
The SpaceBreakfast possible ! Travel light, sheets and towels are provided! Guest AccessBathroom to be shared between the occupants.
The SpaceOur home is truly unique: an old cafe-bar.
The SpaceThe second you push the door of the porch, you will enjoy private entrance to your home, nestled in a flowery courtyard. You will enjoy the calm and freshness after the excitement of the city.
The Space5 BR + 3 BTH +extra double sofa bed Baby bed available+ high chair+trolley available.
The NeighborhoodNear the 5th and the 14th arrondissement two buses will lead you to the center of Paris or the champs elysées, two metro lines also.
The SpaceThis unique and exclusive guest room will print your most beautiful moments with elegance.
The SpaceThis is a very charming and calm apartment with a little garden. The bedroom looks like a wine cellar rearranged into a really cosy room. Guest AccessWe are renting the entire place.
The Space-4 story Tower in with an all-day sunny terrace on the 5th floor. -Two bedrooms, two beds. -Great kitchen for people who like to cook. -Several plants on the windows and stories.
The SpaceThe house is located in the back of the building : To access the house, you will go through an over 180sq feet garden. There are 3 bedrooms, perfect for 5 people.
The SpaceA typical atmosphere of Barn, 53m2 in Paris , very well appointed, ground floor on a courtyard. In the day it is bright and airy, at night it is quiet and comfortable.
The SpaceThe flat is a charming duplex just renovated, ideally located closed to the national library, chinatown, Bercy Village, and botanical garden. Fully bright, it stands on the last floor of a house in a pedestrian and flowered street.
The SpaceThe house is organized around a modern style stairway with glass roof providing a lot of light. Guest AccessAll rooms are shareable except our own bedroom. Your room will be your own privacy too.
The SpaceMy house is located in a quiet residential private courtyard. This artist Village is hidden in the trendy area of Voltaire between Bastille and Père Lachaise.
The Spaceentrance + 2 upper floors and mezzanine of the townhouse in this presentation, see other listing for the smaller apt or the full 3 storey house (5BR) GENERAL 4 BR (2 double beds+ 3 single beds) , 2 bathrooms, 2 indpt toilets, a lar
Getting Aroundsubway, bus and taxi just front of house
The SpaceI wanted to keep the ambiance of a flat where there is a place to cook, another to sit and eat, another to work, to surf on the web, to have a cup of tea or to look at the TV.
The SpacePerfect place to stay for a visit to VERSAILLES castle and his park AND even to go to PARIS, to take advantage of the calm suburbs and the garden after your visits Confortable, sunny and spacious bedroom 1 person max, very quiet an
The SpaceThe flat offers a nice space very bright and spacious looking over the garden and the henhouse. Interaction with GuestsWe will be happy to recommend nice places to visit in Paris ! The NeighborhoodThe area is very quiet and safe.
I have a hotel reservation at the Hotel les Degrés de Notre Dame, Paris. Very central, 5 min from Notre Dame Cathedral. The booking is for a double room for 2 guests on 16-17th January 2016.
The SpaceExperience a townhouse in Paris: space is perfectly-optimized with an open kitchen, a nice separated bathroom and an independent toilet.
The SpaceThis accommodation is unusual on rooftops. Access is by a rather long staircase that provides access to a terrace or are pretty small houses. The house is on two floors , well equipped and very charming .
The Spacevery charming house beautifully renovated in 2014 in world famous Saint Germain des Prés district - 55m² ( 600 sq feet) Guest Access1 a living room including 1 sofa convertible into a queen size Murphy bed , 2 single Murphy beds ,
The SpaceThe house is welcoming you in a quite soothing atmosphere, for the green plants, a small fountain, and aromatic diffuseur can make you feel in the middle a pine forest.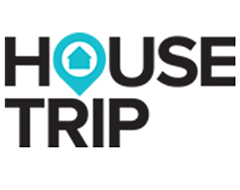 Situated in Paris, this 3 bedroom house accommodates up to 5 guests and starts at just EUR 108 per night. The accommodation is 90 sqm. This house is child-friendly. It also has internet (wifi, cable) access.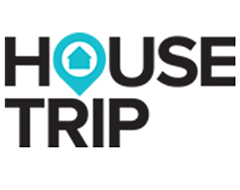 Situated in Paris, this 1 bedroom apartment accommodates up to 4 guests and starts at just USD 198 per night. The accommodation is 50 sqm. It is located on the ground floor. This apartment is child-friendly.