Welcome At SAADA, in Rharm El Alem
Tagzert, Tadla-Azilal, Morocco
Description
The Space
SAADA property is a building with four lockers 3x12 mtrs Each on the ground floor, one of them is occupied by the agency WESTERN UNION, apartment on the first floor area of 188 square meters and another apartment on the second floor surface 188 sqm, it is well equipped with all kinds of cables, electricity, tv, drinking water and facilities according to need, it is 14 km from Kasba Tadla and 12 km from El Ksiba Mouha or Said, 30 km from Beni-Mellal and 200 km from Casablanca. it is in a vilage own the foothills of the Middle Atlas, there are remarkable sources to visit such as: tarhbaloute in El Ksiba, Ain asardoune in Beni-Mellal, ouzoud within Azilal and the dam Bine-elwidane, deep caves in the mountains next to it. food meats are organic and local origin, Beni-Mellal is an agricol province in Morocco, etc...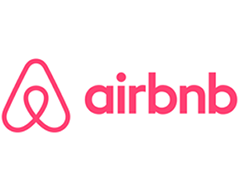 Millions of people are using Airbnb to sleep in strangers' homes, beds, and even couches. They have an amazing selection and you can't find their stuff anywhere else. There is a catch: you often need to contact several hosts to actually get a place to stay, so make sure you give yourself some lead time.
Amenities
TV
Kitchen
Smoking allowed
Family/kid friendly
Suitable for events
Washer
Dryer
Place's rules
Come share with us the reasonable delights that God has put in evidence for us together.
Address
إغرم نلعلام, Tadla-Azilal, Morocco
Is this your place?
Claim your property page and access your free AllTheRooms for Property Owners account.
Update business information
Respond to reviews and privately message customers
See the customer leads your property page generates
Monitor how many people view your property page
Claim this listing
Thank you! Your property claim is finished. Please wait for us to contact you to confirm ownership.