Tairua Vacation Rentals house - Family playground in a prime location
Tairua, Waikato, New Zealand
Description
Our well appointed holiday home is tidy, clean and self contained ready for a family to enjoy a wonderful holiday. Great for kids. The holiday home, as you can see from the photographs, overlooks the childrens adventure playground from the east facing back terrace and has a view of the estuary from the west facing front terrace. This holiday home is ideal for families who enjoy indoor / outdoor living. Facilities include a Logaire wood fire and firewood (great for winter evenings) and gas BBQ. The master bedroom has a queen size bed and the second bedroom bunks with a double bed on the bottom and single bed on top.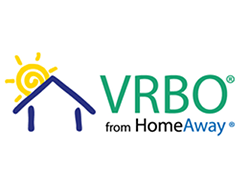 VRBO is the most popular vacation rental site in the U.S. with over 1 million listings and no booking fee. Search through rental properties, contact the owners of the ones you like, and then book your stay for your next vacation, if you are looking to stay in a house or apartment rather than a hotel.
Is this your place?
Claim your property page and access your free AllTheRooms for Property Owners account.
Update business information
Respond to reviews and privately message customers
See the customer leads your property page generates
Monitor how many people view your property page
Claim this listing
Thank you! Your property claim is finished. Please wait for us to contact you to confirm ownership.