Raybow International Hôtel
Description
Raybow International Hôtel est l'un des plus beaux hôtels de la région de l'Ouest a produit. Ils sont en fait un séjour dans la région occidentale un moment inoubliable pour toute personne qui vient à la ville jumelle et la région dans son ensemble. Situé dans un quartier calme et résidentiel, son l'endroit parfait pour les voyageurs d'affaires et touristiques. A 5 km de plage extensible, un terrain de golf et un club d'équitation sont tous à pied à quelques minutes de l'hôtel.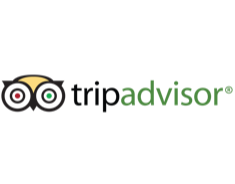 Amenities
Kettle
Fridge
Balcony/Terrace
Freezer
Gym
Towels
Microwave
Staff
Toaster
TV
Patio
Is this your place?
Claim your property page and access your free AllTheRooms for Property Owners account.
Update business information
Respond to reviews and privately message customers
See the customer leads your property page generates
Monitor how many people view your property page
Claim this listing
Thank you! Your property claim is finished. Please wait for us to contact you to confirm ownership.