Description
Cabin N4 San Francisco, located in Tapalpa, Jalisco. It has 2 bedrooms and 1 bathroom. There are 1 double and 2 singles. In addition, the cottage has a living room with a sofa, dining room, full kitchen, fireplace with firewood and daily carvery. The cottage has drinking spring water, gas, electricity, fireplace, permanent security, wooded area, service national and international public telephone, laundry, cable TV. For common use of other cabins it has convenience store, sports courts, playground, multipurpose room, fire pit area, service on fireplaces and wood load.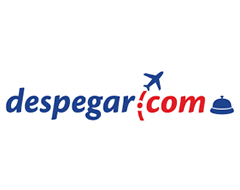 Address
A 500 m Crucero Tapalpa, Atemajac de Brizuela
Is this your place?
Claim your property page and access your free AllTheRooms for Property Owners account.
Update business information
Respond to reviews and privately message customers
See the customer leads your property page generates
Monitor how many people view your property page
Claim this listing
Thank you! Your property claim is finished. Please wait for us to contact you to confirm ownership.