Natural reserve house and bungalo
Tapiraí, Tapiraí, São Paulo, Brazil
Description
The Space
The place is peaceful, in the midle of Atlantic forest. Good for walking, MTB, chilling and has many waterfalls in the surroundings, ranging from 6 to 20km. The nights are colder, specially in South Hemisphere winter time. The access is through 500mts of dirt road from a main paved road.
Guest Access
The guests have the hole property for their own. Using a motorcycle or a 4X4 car you can park beside the house, otherwise the parking is 50mts from the house.
Interaction with Guests
There is a house made that takes daily care of the dogs and can be of any help that guests might need. He visits the property twice daily (morning and before dawn).
The Neighborhood
The city of Tapiraí is small and calm and is 3km apart. There is small comerce, grocery and restaurant in the village.
Getting Around
After the city, the reserve is 3km through the main road, in a place called ALECRIM.
Other Things to Note
The house furniture is rustic. It has a refrigerator, wood and regular woven, tableware and diner table for 6. It can host 2 couples plus 2 singles, but other arrengements are of course possible. It has a dog kennel outside with 2 dogs that can stay free or locked in, as prefered.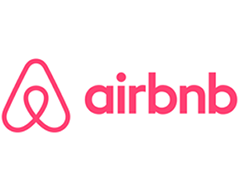 Millions of people are using Airbnb to sleep in strangers' homes, beds, and even couches. They have an amazing selection and you can't find their stuff anywhere else. There is a catch: you often need to contact several hosts to actually get a place to stay, so make sure you give yourself some lead time.
Amenities
Kitchen
Free parking on premises
Smoking allowed
Pets live on this property
Dog(s)
Indoor fireplace
Family/kid friendly
Essentials
24-hour check-in
translation missing: en.hosting_amenity_50
Bathtub
Children's books and toys
Children's dinnerware
Address
Tapiraí, São Paulo 18180000, Brazil
Reviews & Ratings
Overall Score:
Good
90% - 3 reviews
Is this your place?
Claim your property page and access your free AllTheRooms for Property Owners account.
Update business information
Respond to reviews and privately message customers
See the customer leads your property page generates
Monitor how many people view your property page
Claim this listing
Thank you! Your property claim is finished. Please wait for us to contact you to confirm ownership.