B&B Lovely Place and Views - Wifi
Tinjacá, Boyacá, Colombia
Wifi
Smoking Allowed
Pets Allowed
Breakfast
Parking
Description
The Space
"On the Road of Life, between the mountains and the desert" Casa de Teja is our home but it is also a warm and natural rural hostel, perfect to share with your family or friends. It is located in one of the more peaceful, safe and beautiful places in Colombia: TINJACÁ: "The Powerful male's land" (in Chibcha), a classical Andean town with a rich cultural and natural diversity and the best climate in the country (average temperature: 17Cº). We are part of a natural reserve in The Vereda (neighbourhood) of Santa Bárbara (Village of Tinjacá). This land and region can be known and walked around easily and It's ideal to enjoy, relax, learn, share and meet new people from of a dynamic and typical rural community. The House and shelter have beautiful views and are made in wooden cottage, cane and earth. The house is spacious and very nice with the desert of La Candelaria, Villa de Leyva and Iguaque at north. We offer 2 double bedrooms, shared bathroom, living and dinning room, kitchen, terraces, gardens, room service, breakfast included, home typical cooked meals, laundry, local transportation and Wifi. Our specialty is the "Paella", Spanish dish we serve on request with excellent wines and olives, but also prepare delicious typical dishes. Transport: There are public transport to Tinjacá and we can pick up you from the town and bring you to Casa de Teja. However, if you have a 4x4 we will explain how to get home. We also provide local transportation for our guests who want to visit Ráquira, Villa de Leyva and other interesting places like Laguna de Fúquene, Iguaque Sanctuary, the "Infiernito", museums and theme parks. We are 6 miles from the center of Tinjacá (25 minutes by car), 4 km from San Miguel de Sema and Fúquene Lake, 10 km from Ráquira, 25 km from Villa de Leyva, 26 km from Chiquinquirá, 48 Km from Tunja and 179 Km from Bogota. Casa de Teja - Programme and Services Home: Accommodation in twin rooms with a delicious breakfast service included (Up to 6 guests). The price will appear in the ad at current exchange rate, remember that Airbnb will charge additional 10% for handling. Menu / person: €7. Special Menu: "Spanish Paella": €22 plate, minimum 2 persons. Hostel: Special programs for groups in collective rooms and tents. (10 to 65 guests). View ad: B & B Tinjacá Boyaca Colombia - Groups Activities that we propose and offer: Mountain journeys throughout natural paths. Horse-riding Visits to farms and artisan workshops of pottery, basketry and "Tagua". Sheep shearing and spinning manual. Woodwork, tissues, and basketry with "esparto". Milking and processed food manufacturing. Reforestation and organic vegetable gardens' workshop Visits to Villa de Leyva, Ráquira and Tinjacá, theme parks (Dinosaur Park - Parc Avestruses, etc.) and museums (Museum of History, Fossil Museum, etc.) Iguaque Sanctuary. Special Programs: Tutorials in social and environmental investigation projects for students and enterprises. Earthen Architecture's Workshop (limited groups). Talks and workshops to raise awareness and socio-environmental reasons. Videos and film forums. (Environmental Education and Education for Development). Several talks and workshops: History, culture, environment and territory, history of art, painting and drawing talks and workshops… Environmental Education tours for primary and secondary students. Studies of biology, geology and archeology. Meeting points and interchangeable abilities: o Personal, social and environmental projects o Regional stories and legendary tales. o Meditation and healthy life Any additional guidance you may need, do not hesitate to consult. Welcome!
Guest Access
Podrán disfrutar de un confortable salón con una chimenea espectacular, baño privado, preparar sus comidas en la cocina del albergue y servirlas en el comedor. Disfrutar de sus jardines y de un rico y auténtico entorno natural. Ofrecemos servicio de comidas, de lavandería, sábanas, toallas y transporte local.
Interaction with Guests
Nos gusta recibir a nuestros huéspedes con mucho calor humano para que se sientan como en casa y les ofrecemos toda la orientación que puedan necesitar para que disfruten su visita al máximo!!!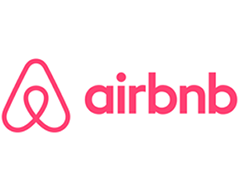 Millions of people are using Airbnb to sleep in strangers' homes, beds, and even couches. They have an amazing selection and you can't find their stuff anywhere else. There is a catch: you often need to contact several hosts to actually get a place to stay, so make sure you give yourself some lead time.
Amenities
TV
Wireless Internet
Kitchen
Free parking on premises
Smoking allowed
Pets allowed
Breakfast
Pets live on this property
Dog(s)
Indoor fireplace
Family/kid friendly
Suitable for events
Washer
Essentials
Place's rules
We expect to receive simple and educated people. We respect schedules and arrangements, take care of the furniture and fixtures in the house and not disturb the neighbors and especially make the most of this beautiful place. Esperamos recibir personas sencillas y educadas. Pedimos respetar horarios y acuerdos, cuidar los muebles y enseres de la casa, no molestar a los vecinos y muy especialmente disfrutar al máximo de este bello lugar.
Address
Tinjacá, Boyaca, Colombia
Reviews & Ratings
Overall Score:
Good
90% - 11 reviews
Is this your place?
Claim your property page and access your free AllTheRooms for Property Owners account.
Update business information
Respond to reviews and privately message customers
See the customer leads your property page generates
Monitor how many people view your property page
Claim this listing
Thank you! Your property claim is finished. Please wait for us to contact you to confirm ownership.