Quinta Magnolia Uruapan (chêne)
Uruapan, Michoacán, Mexico
Description
Quinta Magnolia est un ensemble de villas situé à Uruapan, au Mexique. Nous avons actuellement deux 2 villas chambres chaque avec cuisine entièrement équipée et coin salon. Ici, les nuits sont calmes et reposantes, et vous dormirez bercés par le bruit de la rivière Cupatitzio. C'est un excellent endroit pour se détendre, se concentrer et profiter de la vie. Renseignez-vous sur nos tarifs pour les séjours pour deux personnes et longs séjours.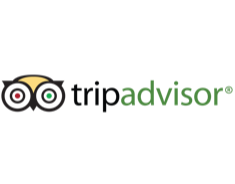 Amenities
Secure parking
Shared yard
Fridge
Freezer
Internet access
Linens
Towels
Parking
WiFi
Stove
Waterfront
Outdoor dining
Paper towels
Local guides
Books
Housekeeping (optional)
Is this your place?
Claim your property page and access your free AllTheRooms for Property Owners account.
Update business information
Respond to reviews and privately message customers
See the customer leads your property page generates
Monitor how many people view your property page
Claim this listing
Thank you! Your property claim is finished. Please wait for us to contact you to confirm ownership.