La Finca Perfecta, Brand New and Family Friendly, Less Than 1h 45m of Bogota.
Vergara, Cundinamarca, Colombia
Description
Less than 70km from Bogota (Via Calle 80) you will find this brand new constructed 3 Bed/2 Bath Finca with breathtaking panoramic +180' views of both Nevados del Tolima & Santa Isabel featuring warm days (22'-30'C) and cool nights (14'-17'C). The +7 meter long pool with Jacuzzi jets is the perfect place to cool down after sunbathing or playing around on the grassy sports field. The property is extremely Family Friendly and the kids will be playing non-stop whilst the parents can unwind, and take in the unmatched/unparalleled views! Tastefully decorated, the open floor-plan main room features a modern kitchen, with a Gas Stove and a full size Fridge/Freezer as well as a designer made pick-nick table with plenty of seating in the dining area. 2 outside Grills (one is a hand-made Artisan bread/pizza oven) provide an ideal place to cook "Al Fresco" with good friends and a glass of your favorite beverage. With the covered, Spanish tile open air seating area, with its oversized farm table, it will be impossible to not get lost in the incredible views of the Cordillera Central spanning the entire horizon. With no immediate neighbors in site, tranquility and natural unobstructed views best describes this +150m2 farm house built and decorated by a Swedish Family to best capture the sheer beauty of one of the most breathtaking views available in the region. The main bedroom features 2 queen-size beds and a closet. Bedroom #2 features 2 Twin beds and a closet. Bedroom #3 features 1 Full bed (that can sleep 2) and a Twin bed along with a closet. Both full Bathrooms have showers and feature hot water. The Farm has ample parking for 5 large cars (1 of which is covered), and the entire property has an automatic custom lighting system that comes on at dusk. A full-time trusted caretaker that lives on the farm (in a separate house by the main entrance) ensures that all the amenities work. A fully functional back-up generator is installed to ensure that nothing spoils your dream getaway. Additionally, a 5-stage water filtration system has also been installed to guarantee a fresh supply of water. No expense has been speared in creating this simple but chic weekend retreat nestled on the perfect hilltop a short trip down the mountain from Bogota on the brand new Highway (only 1 toll to pay)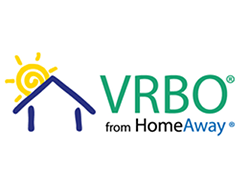 VRBO is the most popular vacation rental site in the U.S. with over 1 million listings and no booking fee. Search through rental properties, contact the owners of the ones you like, and then book your stay for your next vacation, if you are looking to stay in a house or apartment rather than a hotel.
Amenities
Garage
Hair Dryer
Internet
Iron & Board
Linens Provided
Living Room
Parking
Towels Provided
Wood Stove
Address
La Vega, Cundinamarca, Colombia
Is this your place?
Claim your property page and access your free AllTheRooms for Property Owners account.
Update business information
Respond to reviews and privately message customers
See the customer leads your property page generates
Monitor how many people view your property page
Claim this listing
Thank you! Your property claim is finished. Please wait for us to contact you to confirm ownership.