Room for two in Curacautin, Temuco - Chile
Victoria, Araucanía, Chile
Wifi
Smoking Allowed
Pets Allowed
Breakfast
Parking
Description
El lugar
We have a very conformtable room with double bed or two single beds if you wish. We have potable water, electric power, internet connection (WiFi), fridges for your food, washing machine and a kitchen wich you could use and a wood stove for keeping warm in winter.
Servicios disponibles para los huéspedes
The guests have a parking space and access to all the property. We have a garage with tools to repair bikes, bicycles and other stuff. We have a little forest in the property where you can relax or and you can make an "Asado" (barbecue) or making a pizza in an oven outside the house under the forest.
Atención a los huéspedes
We offer you all kinds of free directions (printed and digital) with help for visiting the region about National Parks, points of interest, Volcano information, Thermal Baths, Roads and options of transportation with the purpose to make a more comfortable stay. We can coordinate with travels agency for activities like, Ski, Horse rides, Trekking, Kayaking, Bird Watching and many more. All this advices with a focus on cheap and fair trade.
El Barrio
The property it belongs to a quiet and pacific rural area about 11 Km from Curacautin town. It is surroung by beautiful green fields with some sheep and cows. We have direct view to three volcanos, Llaima, Lonquimay and Tolhuaca, two of them are active but with no eruption ongoing. We have 35 Km of distance to any of them.
Cómo moverse
The property is located on Km 44,5 on road CH-181 (Victoria to Curacautin) wich is a international paved road from Chile to Argentina where you can arrive in any type of car. If you are travelling on bus, you can directly take a it from Santiago to Curacautin (TurBus company daily departures around 21:55) and we can pick you up in Curacutin when you arrive or you can take a small bus in Temuco to Curacautin (departure every 1 hour) and pick you up there. If you are renting a car you can drive to the property and you can ask us for digital plans to make you trip more safe and comfortable. We can arrange for a fee to pick you/take you up from/to Temuco Airport or bus station in a SUV.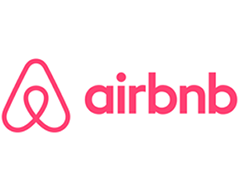 Millions of people are using Airbnb to sleep in strangers' homes, beds, and even couches. They have an amazing selection and you can't find their stuff anywhere else. There is a catch: you often need to contact several hosts to actually get a place to stay, so make sure you give yourself some lead time.
Amenities
Internet
Wireless Internet
Kitchen
Free parking on premises
Smoking allowed
Pets allowed
Breakfast
Pets live on this property
Dog(s)
Cat(s)
Indoor fireplace
Heating
Family/kid friendly
Washer
Dryer
First aid kit
Fire extinguisher
Essentials
Shampoo
Lock on bedroom door
24-hour check-in
Hangers
Hair dryer
Iron
Laptop friendly workspace
translation missing: en.hosting_amenity_50
Place's rules
We expect guests to be respectful and trustworthy people, like we are.
Address
Malleco, IX Región, Chile
Reviews & Ratings
Overall Score:
Excellent
100% - 10 reviews
Is this your place?
Claim your property page and access your free AllTheRooms for Property Owners account.
Update business information
Respond to reviews and privately message customers
See the customer leads your property page generates
Monitor how many people view your property page
Claim this listing
Thank you! Your property claim is finished. Please wait for us to contact you to confirm ownership.