MerryBrook Cottage sur l'étang
Yanceyville, NC, United States
Description
Situation idéale pour les coureurs VIR (Virginia International Raceway) et Fans ! Seulement 15 minutes de la piste. Quelle meilleure façon de terminer une belle journée à la plage avec une relaxation totale tranquillité du gîte donnant sur les 13 hectares à cet endroit très privé. On Golden Pond vient à l'esprit quand vous vous asseyez sur le pont, regardant les hérons, les tortues d'eau et les oies le long du bord de l'eau, entouré de bois naturels. Le chalet est de 3 chambres avec 2 salles de bains et peut accueillir six confortablement. Filtré espace véranda et terrasse avec vue sur l'étang. Débranchez et escapade avec votre famille ou un groupe spécial d'amis. Consultez notre liste pour VillaCathedral sur la partie ouest de ce domaine de la ferme familiale. Vous y trouverez l'endroit idéal pour vos évènements spéciaux - mariages, réunions familiales, des retraites et ateliers.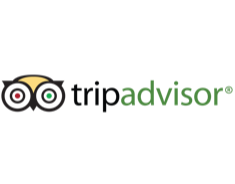 Is this your place?
Claim your property page and access your free AllTheRooms for Property Owners account.
Update business information
Respond to reviews and privately message customers
See the customer leads your property page generates
Monitor how many people view your property page
Claim this listing
Thank you! Your property claim is finished. Please wait for us to contact you to confirm ownership.